Tropicana GCR Santapan 29 Malam
Tropicana Golf & Country Resort Berhad (TGCR) is back with its plethora of traditional and local delights during the festive holy month. Kicking it off with a bang, the theme "Selera Kampung" is sure to mesmerize all diners that come to Tropicana to fulfil their gastronomic guide. Running successfully for the 15th consecutive year, the highly anticipated annual festive food bazaar attracts over 2,500 diners daily and the same experience will be felt this year. The "Santapan 29 Malam" will be held at the newly renovated Twenty7 Restaurant and The Palm Coffee House.
Expect to treat your palate with delectable "kampung"cuisine whilst listening to the traditional contemporary Ghazal tunes. Our experienced and amazing team led by Chef Lawrence, Chef Badrul and Chef Megat has carefully prepared over 300 variety of dishes, including the "Ikan Mayong Asam Rebus Perantaraan Utara, Nasi Briyani Kukus Kabuli Warisan Johor". In addition, to name a few new highlights, the specialty dishes include "Sop cendawan, kentang dan telur, Mee Udang Utara, Kebab Daging Ayam" and many more.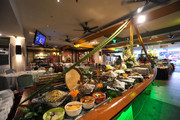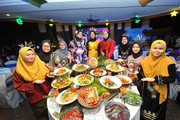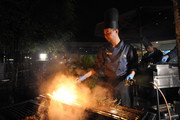 Families, friends and colleagues will gather in jubilee to celebrate over fragrant charcoal barbecue grills, scrumptious desserts and an array of "live action" food stalls where ingredients are freshly cooked. This year, diners at the "Selera Kampung" buffet will be dazzled with an additional 10 bazaar stalls offering a variety of lifestyle products, decorative items, cookies and festive themed products.
As its name suggests, "Santapan 29 Malam" will be hosting diners for 29 consecutive days from 6th May to 4th June 2019. Feast yourself in a golf club; a different setting from most of the other Ramadhan buffets, giving you a refreshing change of environment. Free ample parking, free shuttle buggy service and a "Surau" awaits. Be it for corporate, business associates, family and friends, get ready to whet your appetite in arguably one of the best buffet in town!.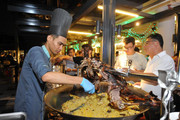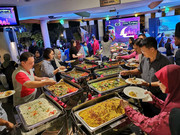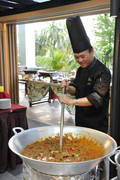 Early Bird vouchers are available for purchase till 25th April 2019. Diners will receive a complimentary 1 Barbeque (BBQ) voucher, with every purchase of 10pcs of the Ramadhan vouchers.
For more information and reservations on TGCR's "Santapan 29 Malam", kindly contact 03-7804 8888 ext. 306/325 or 03- 7804 1919.
Thinking about 'Rumah Terbuka' during Hari Raya Aidilfitri? TGCR also offers catering services with a total of four menu packages to choose with the starting price from RM 48 nett per person & add a whole lamb to your menu for just RM1,250 nett. In addition, we provide in-house catering services for an intimate gathering with prices that starts from RM98 nett per person.
~~~~~ENDS~~~~~